Ticket Name
Sale Ends
Price
Quantity

Members

03 Dec 2023

$55.00

Log In Required

Non-members
03 Dec 2023
$65.00

Log In Required

Admission + Level 1 Donation
03 Dec 2023
$80.00

Log In Required

Admission + Level 2 Donation
03 Dec 2023
$100.00

Log In Required

Admission + Level 3 Donation
03 Dec 2023
$150.00

Log In Required

Log in to Purchase Tickets Join To Purchase Tickets
Get your ticket today!
Join CAPCA for our Annual Fundraiser 2023 on (NEW DATE!) Sunday, December 3rd from 6:00pm - 9:00pm for a bountiful Italian feast from salad to dessert with a Cash bar at Pompei Restaurant!
Tickets
Members, $55

Non-members, $65

Admission + Level 1 Donation, $80

Admission + Level 2 Donation, $100

Admission + Level 3 Donation, $150
Menu
Salads: caesar and house

Strudels: 5 veggies and Italiano meatballs

Pastas: mixed meat and smoked tomato cream

Desserts: cannolis and cookies

Cash bar
Why you should attend:
To be part of a long-running tradition of RPCVs coming together in community

To help raise money for:

Peace Corps Partnership Program (PCPP) grants — helping currently serving PCVs make a direct impact in their communities

CAPCA Scholarship — a new initiative to help RPCVs and their children with educational expenses

Local, values-aligned nonprofits — When there were no PCVs in the field, and therefore no PCPPs, we started donations to Chicago-area nonprofits that align with CAPCA's values

To hear from TWO great speakers and the impact that Peace Corps has had on their lives, despite never been PCVs! See their bios below.

Miguel C. Keberlein Gutiérrez, Executive Director, Legal Aid Society, Metropolitan Family Services (and child of an RPCV)

Abdoulaye Conde, International Award-Winning Artist (and spouse of an RPCV)

To learn about how CAPCA has been serving its members throughout the year

To learn how you can get more involved with CAPCA and RPCVs

To have a fun night!
If you have any questions or if you are not able to attend for financial reasons, please contact Leslie Alvarez at laalvarez320@gmail.com, so that we can find a way for you to attend.
Speaker Bios:
Miguel C. Keberlein Gutiérrez leads the Legal Aid Society's efforts to provide equal access to justice for all. With an extensive background in law, immigration, human trafficking and in unifying the equally important work of legal and social services, Keberlein drives LAS's work to integrate legal aid into the holistic support offered by Metropolitan Family Services. He is a member of the American Immigration Lawyers Association, the National Employment Lawyers Association, the Hispanic Lawyers Association, and the Chicago Bar Association. He has been admitted to the State Bars of Illinois and Wisconsin, and has been admitted to practice in the 5th and 7th Federal Courts of Appeals. His honors include being named a 2020 Leadership Greater Chicago Fellow, a Chicago Community Trust Fellow, and one of Chicago Daily Law Bulletin's "40 Under 40." In addition, Keberlein has lectured extensively on issues related to immigration and human/labor trafficking. He's the son of a Peace Corps Volunteer who served in Guatemala from 1963-1966.
Abdoulaye Conde, is the winner of the 2023 International ArtPrize competition. ArtPrize is an annual, international art competition and cultural event. Abdoulaye's piece, Raining Wisdom, won this year's competition that included nearly 1,000 artists Born in the Republic of Guinea in West Africa, Abdoulaye Conde is a visual artist, muralist, multi-instrumentalist, singer and songwriter. Abdoulaye's love of art and design began in childhood as he spent all his time reimagining any blank space into a unique design. Abdoulaye does not have any formal art education; his talents are undoubtedly a self-nurtured gift. Abdoulaye's career grew exponentially over the years as he developed a unique personal style of art called "Gnabassan" [n-ya-bah-san]. Gnabassan is a concept that comes from Malinke, the West African language Abdoulaye grew up speaking, which means all mixed up. Abdoulaye sees Gnabassan as a representation of the same and different - inspired by his experiences of diversity within Guinean and other cultures he knows.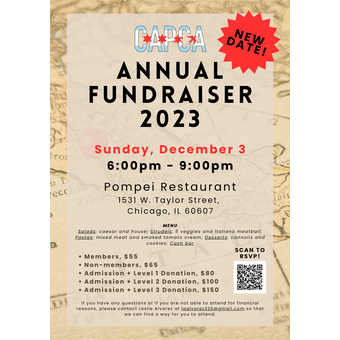 1531 W Taylor St, Chicago, IL 60607